Recap: Future of Transportation with Peter DeFazio, Lynn Peterson, and Jameson T. Auten
On Monday, April 10, Better Eugene-Springfield Transportation (BEST) and AARP Oregon hosted the community for a roundtable conversation featuring Peter DeFazio, Lynn Peterson, and Jameson T. Auten discussing how to respond to transportation challenges and opportunities.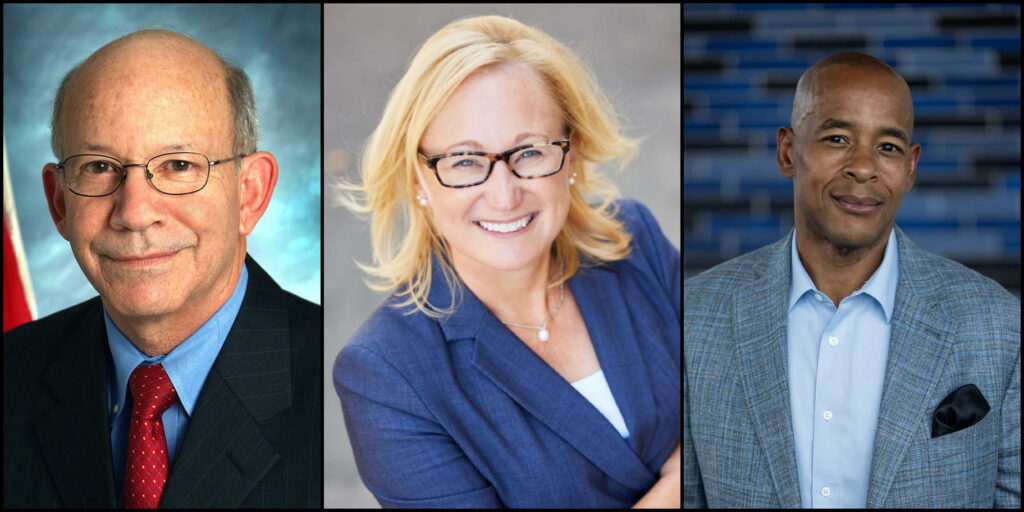 Recap
Getting from place to place is essential to daily life. How we do so impacts health and safety, equity, the vitality of our economy, community livability, and the environment. Our panel of thought leaders shared perspectives on transportation challenges and opportunities—and what planners, engineers, elected officials, and other community members should be doing to respond.
(to be added)
Speakers
Peter DeFazio has devoted half his life to improving transportation, accomplishing much during his 36 years in Congress.
Lynn Peterson started out as a civil engineer but soon realized the limits of business-as-usual approaches. Now Council President for the Portland Metro regional government, she recently published the book Roadways for People: Rethinking Transportation Planning and Engineering.
Jameson T. Auten is the new General Manager/CEO of Lane Transit District. After more than a decade with the Kansas City Area Transportation Authority, he brings a fresh perspective to the District during a time when the transit industry is changing.
Questions from the audience
(to be added)
See also
Further reading
Resources