BEST » Our Work » Cycle of Change
BEST Cycle of Change
Effect positive change while having fun and building community.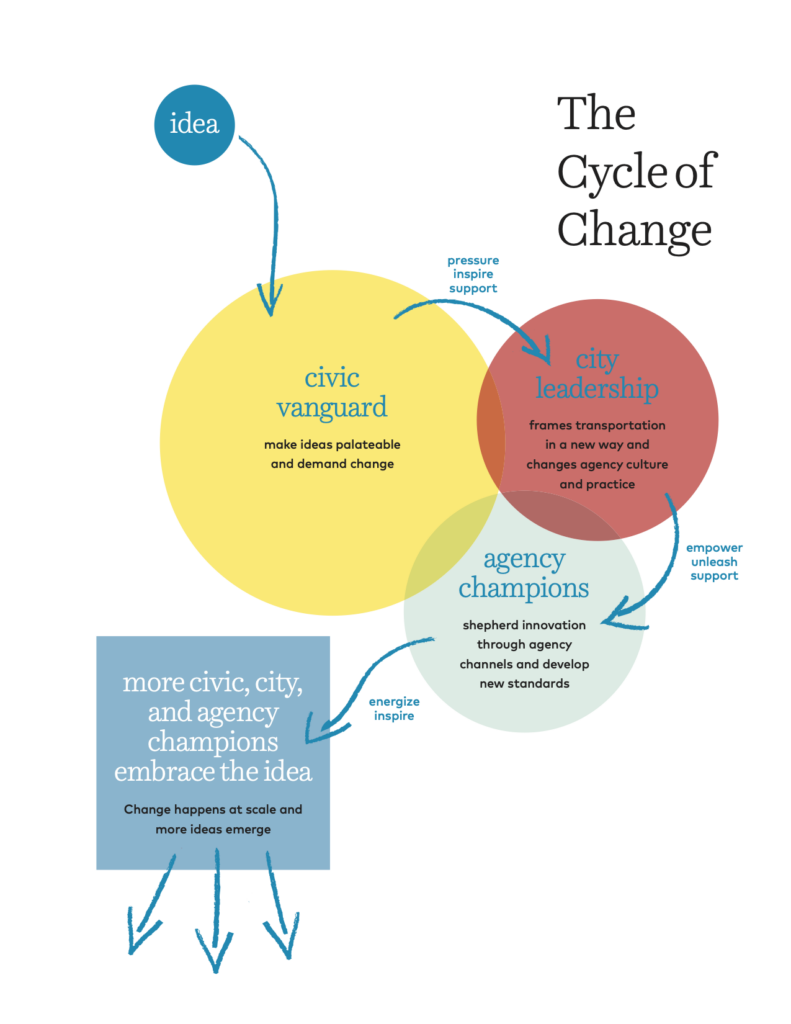 About
According to the New York-base TransitCenter, a community needs three factors to achieve rapid transportation innovation: a civic vanguard, bold politicians, and champions in government staff.
First and foremost, a community needs a civic vanguard that is resident-led, non-elite, and outside government—yet able to persuade local politicians to take risks—is paramount to the success of any city. Citizen-led campaigns can pressure authorities to change direction, diversify the mix of transportation options, and also provide evidence of why that change would be beneficial. Without a civic vanguard that can direct public support, urban transportation innovation will not reach its potential.
The BEST Cycle of Change is a group of transportation change agents coming together to:
Have fun and build community.
Effect positive change.
We ask group members to be:
Respectful: Honor a diversity of viewpoints and value each other's limited time.
Constructive: Look for positive actions we can achieve together.
The BEST Cycle of Change meets monthly in the NEST (Nexus for Eugene Sustainable Transportation at 455 West 1st Avenue in Eugene).
BEST supports the group with a gathering space, communication tools, a weekly summary of action opportunities, trainings, and more—consistent with BEST's mission and goals.
Get Involved
Are you interested in getting more involved?