Your tax-deductible gift makes our work possible
We appreciate any donation, large or small. Please consider automatic monthly donations, as these help improve our financial stability and lower fundraising costs.
PayPal Giving Fund — No Fees
To put 100% of your gift to work, donate online securely with your bank account or debit / credit card via the PayPal Giving Fund, a 501(c)(3) charity. Typically within a month, BEST will receive your donation. Learn more.
To direct your donation to Eugene Bike Polo, Salem Bike Vision, Whiteaker Street Library, or another program of BEST, please email us at info@best-oregon.org.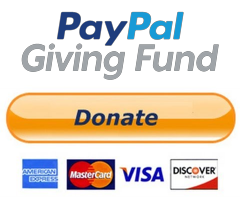 Other donation options
Here are other ways you can give to BEST.
Check
Send a check to:
BEST
PO Box 773
Eugene, OR 97440-0773
Be sure to include your email or postal address so that we can send you a receipt.
Monthly
Use our simple Automated Clearing House (ACH) authorization fillable PDF form to set up automatic monthly donations (which you can cancel at any time), transferred electronically from your bank account.
Get Form
PayPal
Donate online to BEST or one of our programs securely with your bank account or debit / credit card via PayPal, which imposes on BEST a transaction fee.*
From Your IRA
If you are at least 70-1/2 years old, you may take a Qualified Charitable Distribution (QCD) from your Individual Retirement Arrangement (IRA) to a qualified 501(c)(3) charity, such as BEST. The amount will count against your Required Minimum Distribution (RMD).
Learn More
* PayPal imposes on charities like BEST a transaction fee of 1.99% + $0.49 per donation. Learn more.
For example, for the following donations PayPal charges BEST the following transaction fees:
| Donation | Fee |
| --- | --- |
| $1 | $0.51 |
| $5 | $0.59 |
| $10 | $0.69 |
| $25 | $0.99 |
| $50 | $1.49 |
| $100 | $2.48 |
| $250 | $5.47 |
| $500 | $10.44 |
| $1,000 | $20.39 |
Tax deduction
Your donation is tax-deductible to the extent allowed by law. BEST is a 501(c)(3) charity. Tax ID #42-1661720.
Privacy
Your privacy is important to us. We do not publish the names of supporters—unless you explicitly authorize us to do so. BEST does not share contact information of our supporters with other organizations.
Supporters
We are supported by foundations, other organizations, local businesses, our own board members, and other individuals. Learn more.