Cascadia Mobility, the new 501(c)(3) nonprofit organization operating the City of Eugene's bike share program, PeaceHealth Rides, is seeking a new fleet technician to join their team.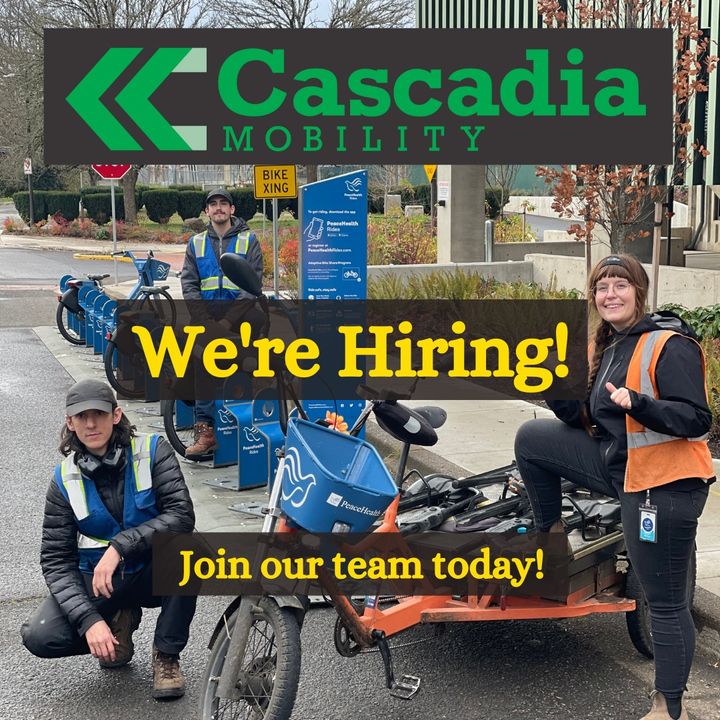 Cascadia Mobility is a new 501(c)(3) nonprofit organization under formation within Forth. Cascadia Mobility partners with small urban communities in Oregon to plan, launch, and operate shared mobility programs at scale. Cascadia Mobility is the operator of Eugene's bike share program, PeaceHealth Rides, and is responsible for all aspects of day-to-day administration, operations, and marketing. They are preparing to grow their team in anticipation of upcoming opportunities to expand the PeaceHealth Rides fleet and operate other micromobility vehicles in the city and region.
The Fleet Technician team is responsible for all hands-on aspects of the micromobility operation, including relocating vehicles throughout the system, basic cleaning, preventative maintenance, assembly, repair, and some customer service.
They seek candidates who are enthusiastic about shared transportation, comfortable working with diverse customers and are committed to advancing racial equity. General mechanical aptitude is preferred. Training on mechanical service, hardware, and software will be provided. A driver's license and a clean driving record are required. Cascadia Mobility is a growing, dynamic organization; the successful candidate will be expected to wear many hats, work autonomously, and play an active role in evolving their workflows.
See the Forth job listing for more information.