World Day of Remembrance for Road Traffic Victims – Speed Kills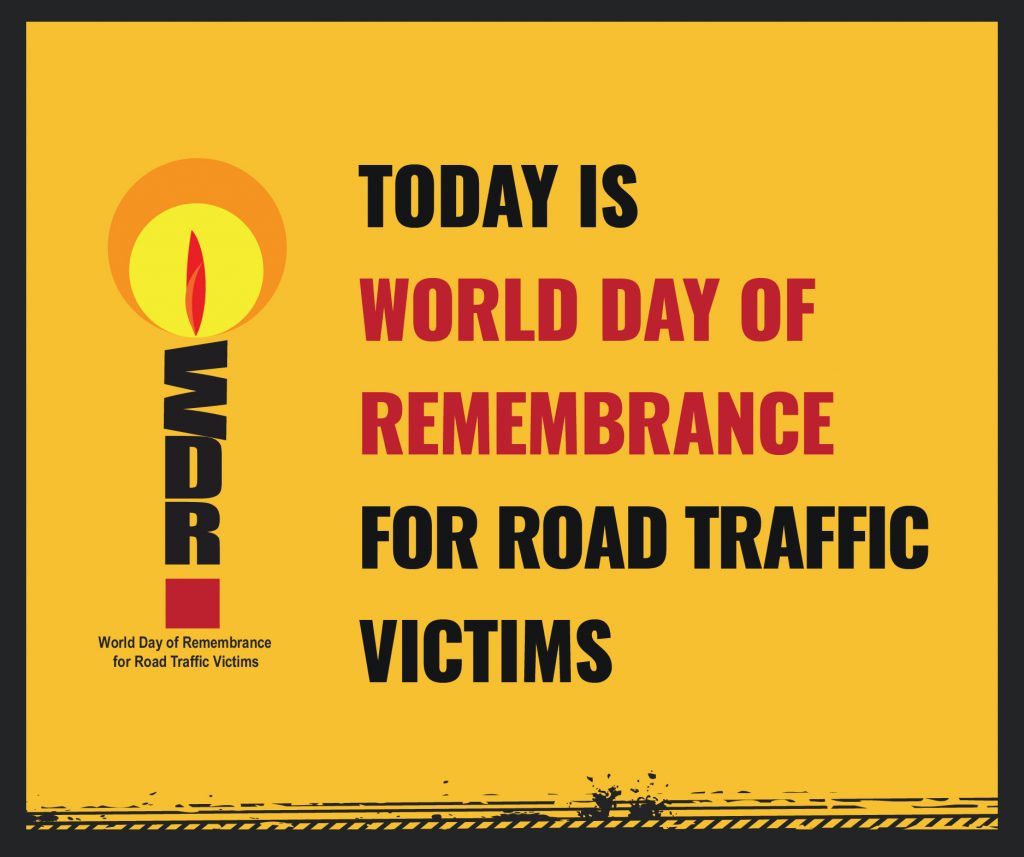 The World Day of Remembrance for Road Traffic Victims (WDR) is commemorated on the third Sunday of November each year.
WDR is a high-profile global event to remember the many millions who have been killed and seriously injured on the world's roads and to acknowledge the suffering of all affected victims, families and communities.
In 2019, an estimated 38,800 people in the United States lost their lives to car crashes.
The World Day of Remembrance for Road Traffic Victims, observed each year the third Sunday of November, is a day dedicated to remembering those whose lives were cut short on our streets. This day sheds light on the sorrow those who have lost loved ones on our streets feel each day, and reminds all of us in the world of making our streets a safer place of just how important our work is. This year's World Day of Remembrance theme is Speed Kills—and for a dark reason. There is an overwhelming amount of data in the street-safety world confirming that speed is the number-one contributing factor to fatality on our streets. The graphic below shows what speeding—and speed reduction—can do.
Statistics about death on our streets oftentimes come across as faceless numbers; to combat this, individuals and groups around the world have found ways to bring the World Day of Remembrance into the public eye. This has taken place in several ways, from shoes being put out on the steps of city halls to symbolize all of the people who were killed on the roadway, to a public candlelight vigil where people could gather to remember their lost loved ones. Although COVID-19 has halted public gatherings such as these, BEST wishes to share a video we produced for the 2018 World Day of Remembrance that reminds viewers of how to remain safe while sharing our streets, and the decisions that may mean life or death for any road user.
BEST would like to recognize the City of Eugene Transportation team in their work to reduce the speeds on our streets through the new 20 is Plenty initiative, as it is exactly this type of change that will save the lives of our friends and neighbors traveling through our community. BEST looks forward to more speeding mitigation efforts in our area and beyond; our lives depend on it.
External links