Vision Zero Cities 2020 highlights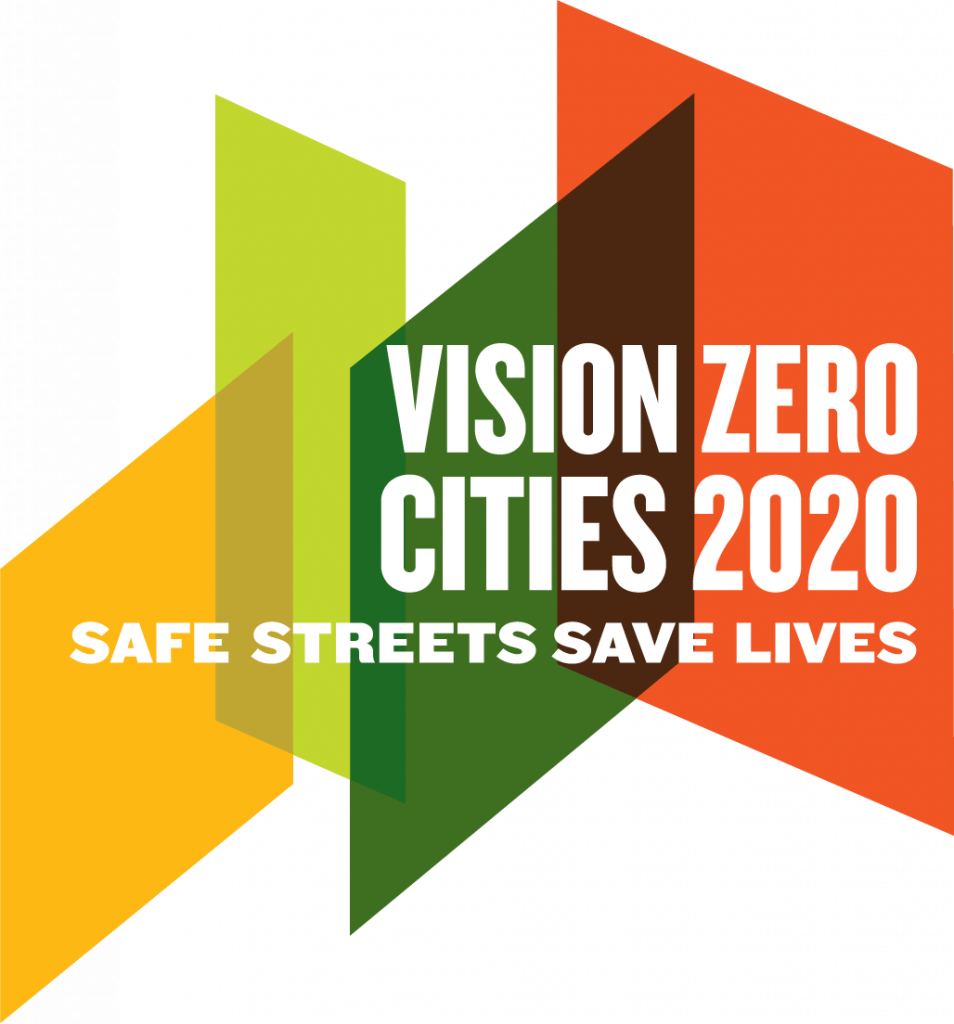 Vision Zero Cities 2020 conference occurred online on Oct. 19–23, 2020.
Effects of COVID-19 on transportation safety being felt far and wide by advocates and their communities.
COVID-19 has taught the transportation world that rapid change is possible.
The Vision Zero Cities 2020 conference was virtual this year, but that didn't put a damper on the inspirational panelists and valuable conversations surrounding transportation safety. BEST Safe Streets Coordinator Claire Roth attended the virtual conference, and noted themes and takeaways that can be applied to BEST's local efforts.
Rapid results are possible
In the opening Vision Zero Cities Roundtable, Transportation Alternatives Executive Director Danny Harris drew a chilling connection between the COVID-19 pandemic and the pandemic of death on our streets; having the tools to reduce speed to save human life on our streets is like having the vaccine for COVID-19 and not using it.
The COVID-19 era has proven to communities that decision-makers have the ability to make infrastructure changes, fast; we have seen this through street closures for streeteries, previous parking spaces now being used for takeout-only, neighborhoods being closed to through-traffic to make the space more people-centric. In this moment where the global pandemic has pulled apart the fabric of everyday life, it's important to continue pushing for changes in the transportation world and questioning what is possible in the name of safer streets.
Safe streets and equity
Equity and how space is used for humans versus cars has always been an important aspect of Vision Zero, but has been especially highlighted in this time. In the conference session Curbing Conflict: Design Solutions for Equitable Curbside Access, participants were urged to think about the value of parking spaces; ten parking spaces can mean ten parked cars holding as little as ten customers, but just one space could be transformed into two tables for active customer seating, not just the storage of a vehicle. Panelists in this session pointed out that we need to work to serve everyone because our streets are for everyone; this happens when we consistently ask ourselves how to serve our community with the space that we have, and to not accept it at face value.
Transportation must also be considered as a social justice issue in order to make tangible progress toward safer streets for all road users. In the Self-Enforcing Streets: Improving Safety & Reducing the Harm of Racial Bias session, panelists discussed what safe streets without police officers could look like, citing successful examples of citizen safety coalitions who monitor street safety by coming together and uniting. The goal is for the average person walking around to feel like the city is designed for them, and that groups or individuals maintaining public safety are not out to get them. Panelists noticed that at the national level, money is being pumped into car culture and not into making streets safer, so many efforts of this kind happen at the local level and are citizen-led.
The COVID-19 era has taught us that change is possible sooner than we have been previously told, and BEST is committed to carrying lessons learned in the Vision Zero Cities 2020 conference into our work locally.
External links