As Traffic Deaths Spike, U.S. Pledges New Safety Strategy
Calling road fatalities an "unacceptable" crisis, Secretary of Transportation Pete Buttigieg announced a National Roadway Safety Strategy with an ambitious goal: zero traffic deaths.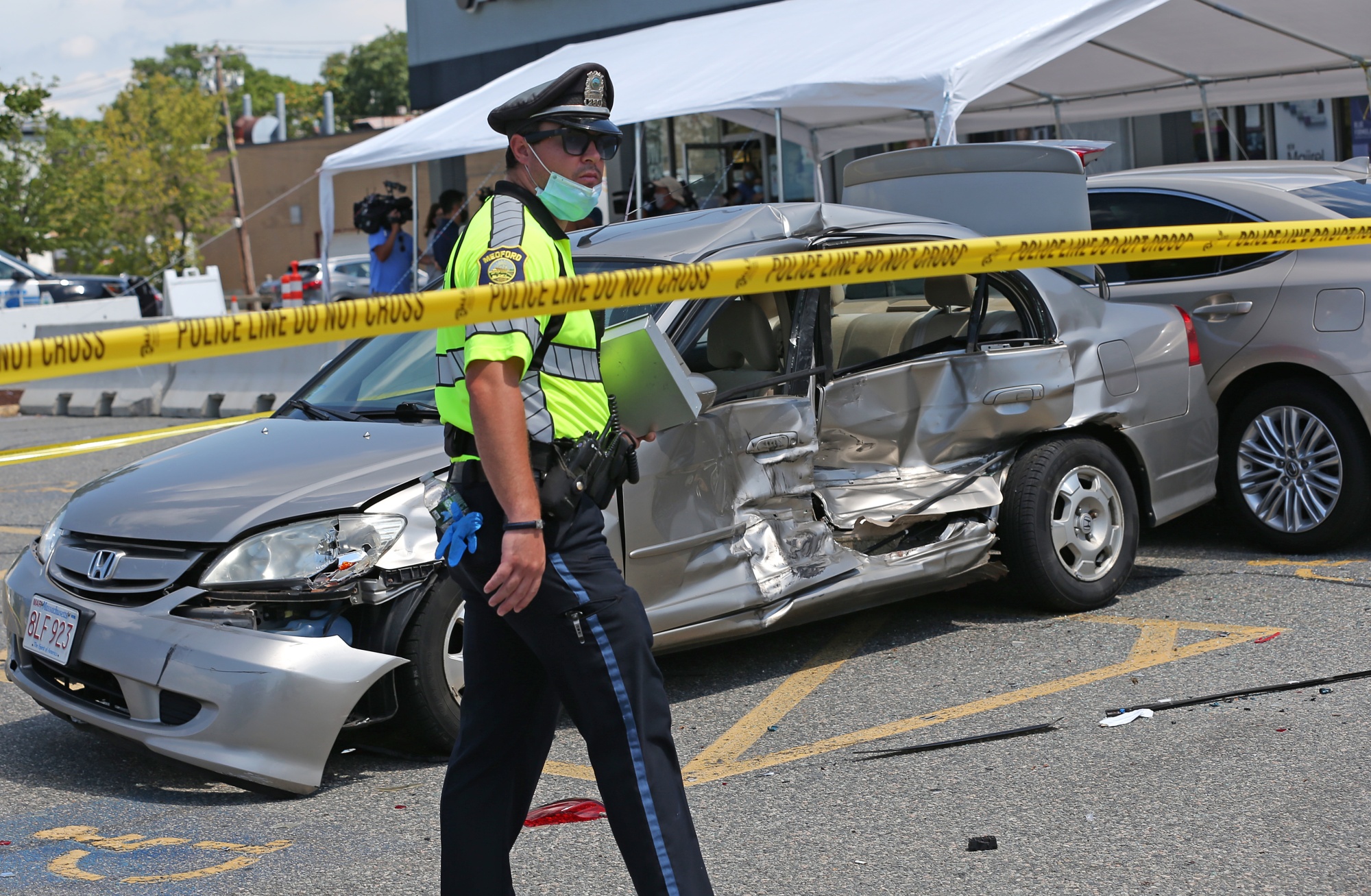 By Laura Bliss
Bloomberg CityLab
Jan. 27, 2022, 8:40 a.m. PT, Updated Jan.
On Thursday, the U.S. Department of Transportation announced a new plan for addressing the recent spike in traffic fatalities — the National Roadway Safety Strategy.
In a departure from the widely held view that most vehicle crashes are due to human error, the strategy shifts greater responsibility to systems surrounding road users and outlines steps for shoring up systemic protections.
In remarks at DOT headquarters, U.S. Transportation Secretary Pete Buttigieg cited the 18.4% surge in fatalities in the first half of 2021 — the largest six-month jump on record — with more than 20,000 people killed in vehicle crashes over the first six months of the year. That followed a 7.2% increase in all of 2020, despite a slump in vehicle travel during the pandemic. More than 38,000 people died on U.S. roads in 2020.
"It's as if we were living through a war," Buttigieg said. "We cannot accept that these fatalities are somehow an inevitable part of life in America."
Calling the rising road death toll "a crisis that is urgent, unacceptable and preventable," Buttigieg described the DOT strategy as "a true first — a comprehensive plan to reduce deaths on U.S. highways."
Based on the new strategy, DOT will aim for greater safety in road design, vehicle design, speed limits, post-crash medical care and human behavior. Modeled after the "safe system" approach defined by Vision Zero practitioners, the five elements are meant to work in tandem and create redundancies that close safety gaps. Ultimately, Buttigieg said, "our goal is zero deaths — a country where one day no one has to say goodbye to a loved one because of a traffic crash."
Action items include a new complete streets initiative, in which DOT will provide technical assistance to state and local agencies to build roads that are safer for drivers as well as pedestrians, cyclists and transit users. Updates are in store for the Manual on Uniform Traffic Control Devices, which sets marking and signage standards, with new speed limit-setting methodologies that prioritize safety rather than vehicle throughput and added protections for vulnerable road users. New regulatory changes will require more data sharing and collection so that states can crack down on drivers with drug or alcohol violations and other unsafe driving histories.
The agency will also work with auto manufacturers to set new rules on automatic emergency braking, pedestrian detection systems and other vehicle technologies, while improving the information it shares with car consumers. Over the next five years, nearly $14 billion in funding from the Bipartisan Infrastructure Law will flow to road safety programs, including $6 billion in new competitive grants for complete streets and safer school routes, $4 billion in additional funding for state highway safety improvements and hundreds of millions for behavioral research and interventions.
Continue reading in Bloomberg CityLab…

Further reading