Lane Transit District turns 50!

On Nov. 23, 1970, Lane Transit District began operations.
During the month of November 2020, LTD will be celebrating the past 50 years and the major milestones over this time.
Originally, Emerald Transportation was the first bus company to operate in the Eugene-Springfield area, but declared bankruptcy and was unable to continue offering transit service. Seeing the need for transit in the community, Eugene, Springfield, and Lane County petitioned Governor Tom McCall to establish a transit district for Lane County, and on June 30, 1970, Lane Transit District (LTD) was incorporated. LTD purchased Emerald Transportation's fleet and garage facilities, and began operation on November 23, 1970.
During the month of November, LTD will be celebrating the past 50 years and the major milestones over this time. From its first buses, the "Green Meanies," to the new electric buses, along with station, service, and technology improvements. It's been 50 years and LTD continues its pledge of providing safe and reliable transportation to the community of Lane County.
Visit LTD.org or follow LTD on Facebook to take the journey through time, and even share some of your own LTD photos and stories at #LTD50Years. (Source: Lane Transit District)
History: More than a bus company
Lane Transit District began in 1970 with 18 buses and two vans, and it has grown and changed along with the community.
Since 1970, awareness of the relationship between automobile traffic and quality of life has increased. Not only does the community want alternatives to relieve problems with increased traffic, federal and state governments have demanded it.
In 1990, the federal Clean Air Act set standards for clean air that, if not met, can result in the loss of federal transportation funding. Since half of the air pollution in the country is caused by automobiles, alternative forms of transportation must be part of the solution.
In 1991, the Oregon Land Conservation and Development Commission (LCDC) responded to the Clean Air Act with the Transportation Planning Rule, which requires cities with populations of 25,000 or more to have a plan for gradually reducing vehicle miles traveled (VMTs). In the last decade of the 30-year plan, outlined in TransPlan: The Eugene-Springfield Transportation System Plan, VMTs per person must be reduced 20 percent from current levels. LTD has responded to the challenge and has become a leader in shaping local and regional transportation strategies.
(Source: Lane Transit District)
Timeline
1970: LTD began providing service to the Eugene-Springfield Area.
1981: Comprehensive Service Redesign (CSR) undertaken [30+% service reduction).
1982: Springfield Station (5th & B) transit station and at River Road & Beltline were completed.
1983: Eugene Mall transit station completed along 10th Avenue.
1985: All LTD routes became wheelchair accessible.
1986: Transit stations at the University of Oregon (UO) and at 29th & Amazon were completed.
1987: LTD carried its 50,000,000th rider.
1988: UO Group Pass Program for students was implemented.
1989: Gateway Mall transit station and Valley River Transit Station were completed.
1990: LTD moved into its new Maintenance and Operations facility in Glenwood.
1992: CSR implemented with a significant increase of service.
1993: LTD carried 75,000,000th customer. Ridership for fiscal year over 5 million for 1st time. Expansion of the University Station (UO Station South) at 14th & Kincaid completed.
1994: Service to 4-J schools implemented with new 400-series routes.
1997: LTD carried its 100,000,000th rider. Thurston Park & Ride Station was opened.
1998: New Eugene Station completed. Seneca Station Park & Ride opened.
2000: Cottage Grove service began after CG voters approve measure to annex into District. New Lane Community College (LCC) Station opened on west side of LCC campus.
2001: Innovative Breeze route using 22' electric buses implemented with $0.25 fare. CSR implemented.
2002: Major service cut of nearly 9% implemented.
2004: New Springfield Station on South A St. between Pioneer Parkway East & 4th St. opened. Service reduction of approximately 4% implemented. First five articulated 60-foot long buses placed in service.
2007: LTD's 1st BRT line, EmX, opened with service between downtown Eugene & Springfield
2008: Ridership for fiscal year over 10 million for 1st time.
2009: New Gateway Station on Gateway Street opened. 3% service cut in fall 2009.
2010: Service cut approximately 12% with major redesign in some areas of the community.
2011: Gateway EmX extension service implemented in January.
(Source: Lane Transit District)
Photos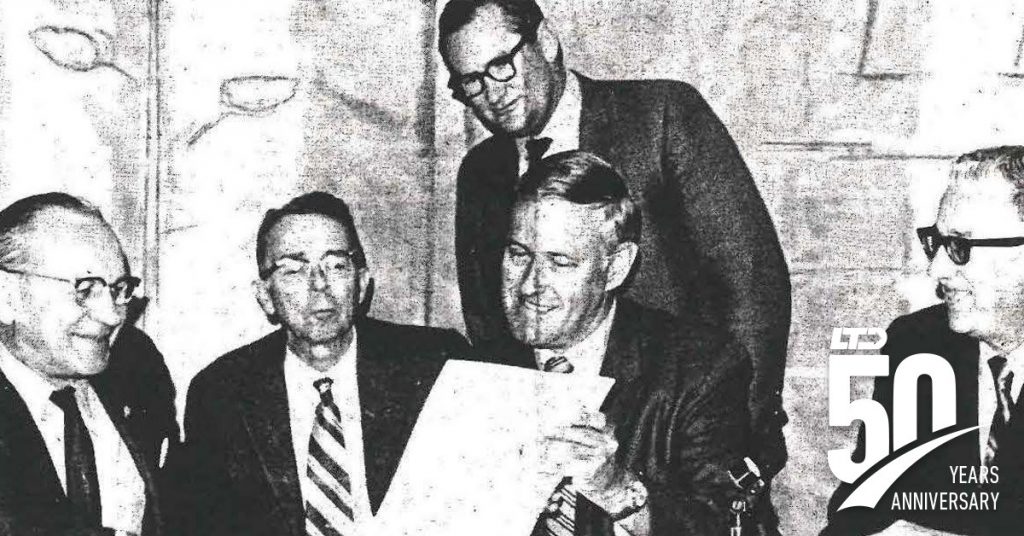 Videos
External links