Inspired by the Oscars and affectionately known as the "BESTies," the BEST Awards recognize excellence in improving the quality of transportation in the greater Eugene-Springfield area. Learn more…
This year with the BESTies originally scheduled on St. Patrick's Day, Tuesday, March 17, we want to "go green" with an Electric Vehicle Show! ☘️☘️☘️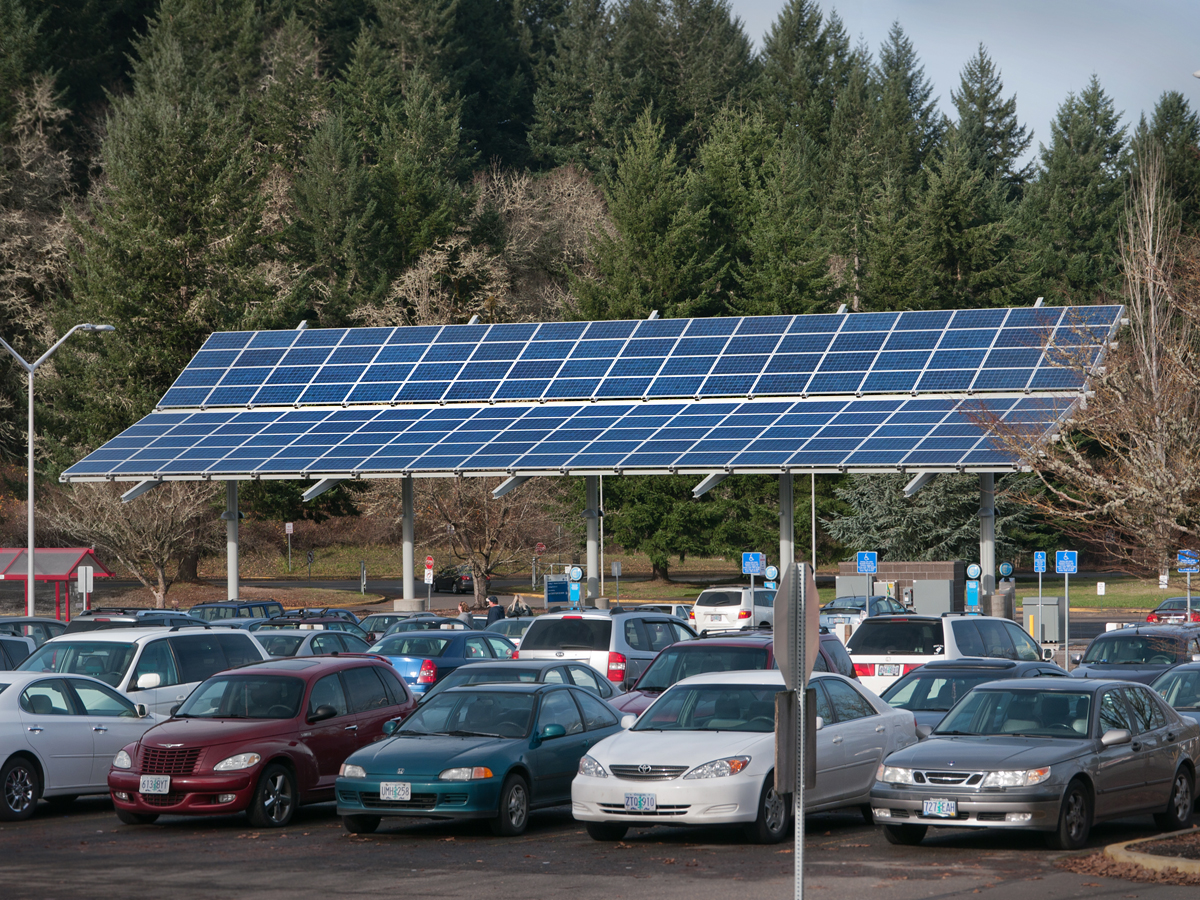 What: Exhibitors are invited to show off vehicles, answer questions, and provide literature.
Time: The show will run from 5:30 to 6:30 p.m. during the social hour before the awards dinner celebration.
Location: Vehicles will be exhibited just outside the Center for Meeting and Learning on LCC's main campus, with space in the lobby just inside for information tables.
E-scooters & E-bikes: Just outside the entrance there is a roughly 25' × 15' space on the patio where e-scooters and e-bikes can be exhibited. Although BEST cannot assume any liability, if you already have a procedure to allow people to take test rides, that would be great.
Cars & Other Larger Vehicles: Drivers are asked to arrive by 5:00 p.m. in order to be in place before people start arriving. We have special permission to single or double park along the fire lane immediately outside. Someone with keys needs to stay with the vehicles at all times, just in case we need to clear the fire lane on short notice. Given time and space constraints, we are not planning for people to test ride cars & other larger vehicles.
Marketing: BEST will promote each exhibitor as part of our marketing.
Fleet: We hope to see a diversity of vehicles, including:

e-scooters
electric personal and shared bicycles
electric work bikes
variety of electric passenger cars and SUVs, both manufactured and converted

Registration cost: It is free to exhibit. But the cost for an information table is $25 to cover what LCC charges for set up.
Awards Dinner Celebration: Exhibitors are invited to register for the awards dinner celebration.
To apply to be an exhibitor, please complete this short form…