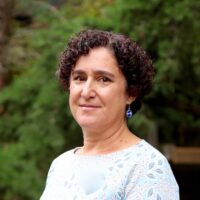 Lisa Fragala worked for over 25 years as an K-2 elementary educator, primarily in Eugene 4J Schools.  During this time she worked to support Safe Routes to School Eugene and enjoyed Walking School Bus events with her students.  She currently works at Pacific University in the College of Education with early career educators.  
Lisa also serves on the Lane Community College Board of Education where she has been very interested in transportation opportunities for students.  She enjoys taking LTD's Route 82 to the main LCC campus.  Lisa also serves on the City of Eugene Planning Commission.  In this role she participates in the City's Citizen Involvement Committee under Oregon's Goal 1 and provides feedback and guidance on all phases of the city's planning process.
In her free time, Lisa enjoys birding, paddling, Paleo baking and any opportunity to walk along Oregon's coastal beaches.